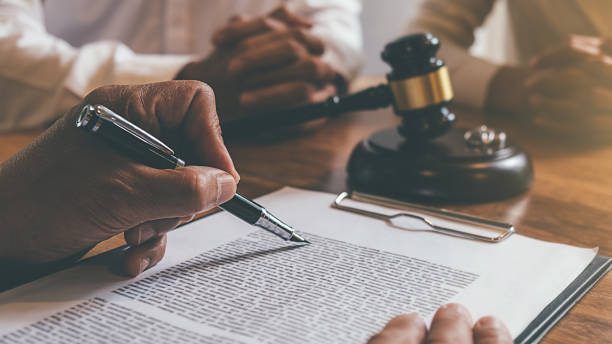 I've had clients over the years that loved litigation. No, seriously. One of them subscribed to Massachusetts Lawyers Weekly and read it as though it was the sports pages. Another uber wealthy client would fight everything, no matter the size. Not surprisingly, those clients are few and far between, and always have one thing in common in addition to their love of litigation. They were rich. I once commented to one of them that if they want a cheaper hobby, they should consider horse racing. So, why is litigation so damn expensive?
Partly it's because I'm so damn expensive. I'm in the 6's, and many of my peers at larger law firms are over 1000. That puts business litigation out of the reach of most people, which I suppose is only a problem if you ever need to litigate. And as statistics will tell you, you very likely never will. But what happens when lightning strikes (because it does)? Here are some things you need to know.
First and foremost, litigation must be deliberate. "Of course," you say to yourself. But you'd be surprised at how often it isn't. Sometimes that's because of the lawyers (the ubiquitous SOB litigators come to mind). Sometimes it is because of demanding clients who direct lawyers to make unproductive (or counterproductive) moves those lawyers, paid by the hour, are too often happy to take. What's the solution? Well, obviously I'm the solution, but that would be too direct an answer so let me approach the problem more artfully.
An excellent prosecution or defense of a claim begins with the same thing: a deep dive into your goals. No, your goal is not to "win." It is always far more specific than that. To say your goal is to "win" is like saying your business goals are to be "profitable." "Winning" can mean countless things and is always subtly fact dependent. Take the time to explore creative solutions with your lawyer the first time you meet her, and don't stop there. The foil to litigation expense isn't simply focused diligence, its informed creativity. Dare to share, as my kids once said to me. In other words, don't wait for the gravity of settlement discussions to explore inventive solutions.
Next, don't fight the process, notwithstanding every strand of your DNA suggesting otherwise. Discovery is the most expensive aspect of every lawsuit, and you're going to hate it. There are rules that every lawyer must follow and following them is costly. You must, for instance, collect, and your lawyer must review (more on that another time) your documents before they are produced to the other side. These days, my team controls productions of hundreds of thousands of pages of documents, and it isn't cheap. What makes it more expensive is collecting the documents more than once, which happens more often than you'd think. Listen to your lawyer, do it right the first time, and your legal fees will only be outrageous rather than unbearable.
After that, take the time to become a good witness. There's nothing scarier than a good witness. Here's how: First, understand that a good lawyer knows how to collect and marshall evidence. A great lawyer knows how to tell a story. You're a character in that story, and your lawyer's job is to prepare you to tell your piece of it with conviction and clarity. That can only be done with real effort. Critically, your lawyers need to find the touchstone documents in the snowstorm of email that is modern discovery. The collection will never be perfect, but with the right team and analytics you should have meaningful documents that cover every known issue in the case. You should get those documents well in advance of your deposition, you should study them, and you should go over the documents with your lawyer to understand how and where they fit into the story. In a piece of litigation that generated millions of pages of documents, a client once commented after his deposition that the opposing counsel must have stolen from me the documents I used to prepare him. That is ultimately the goal of document discovery – to see and understand the documents about which you are likely to be deposed or questioned at trial.
And that is why a well-prepared case is so damn expensive. The way to minimize the expense is, ultimately, by collaborating. The best litigation teams include the client, and I insist on that. It may be why I can only think of two clients who were ever happy to see me.
---
Interested in getting in touch with Kevin Peters?
Fill out the form below and he will be in contact with you shortly!
---
Check out some of our latest posts…