Adam Romanow remembers conceptualizing Castle Island Brewing Co. on paper in 2011 and it wasn't until 2013-2014 that things began coming together. When looking for space to open the brewery he wanted it to be in South Boston because he's a South Boston resident. Yet, as the search continued, the real estate didn't fit the bill. What Adam envisioned for Castle Island required large-scale manufacturing and South Boston didn't cater to this need.
Adam found himself in Norwood, around 20 minutes south of Boston. Despite Norwood not being in the original plan, Adam reflects that it was the best place to begin. Norwood supported their plan and worked together to bring the first Norwood-based brewery to life. Adam described the residents as some of Castle Island's number one fans.
Tell Us About Your Connection with the South Boston Location
Fast forward to 2019 and Castle Island came across the unique opportunity to expand into South Boston in the old Cole Hersee plant. Cole Hersee was an electrical switch manufacturing company that made switches for cars, boats, planes and trains. It was started in the late 1920s by Leo Mayer, who just happened to be Adam's great grandfather.
With his family history in South Boston spanning back generations, when the landlord reached out to Adam, he couldn't say yes fast enough. With initial aspirations to open in South Boston and a family legacy to continue, Adam's dream was realized.
What Makes Castle Island Unique to The Industry?
Adam explains, "I'd love to sit here and tell you that our liquid is somehow unique, that we use a special technique or ingredient that does something that no one else does. But quite honestly, we're in an industry that's been around for thousands of years. A lot of those bells have already been rung. What we are focused on is making a consumer experience that's just as excellent as the beer. We go through a lot of lengths to put together events that give us opportunities to engage in the community, engage with our fans.
We are putting a brand out there in a transparent way that not a lot of other people are doing. We're trying to make sure that Castle Island provides people an opportunity to feel like they're part of the action and not a consumer in some sort of transactional manner."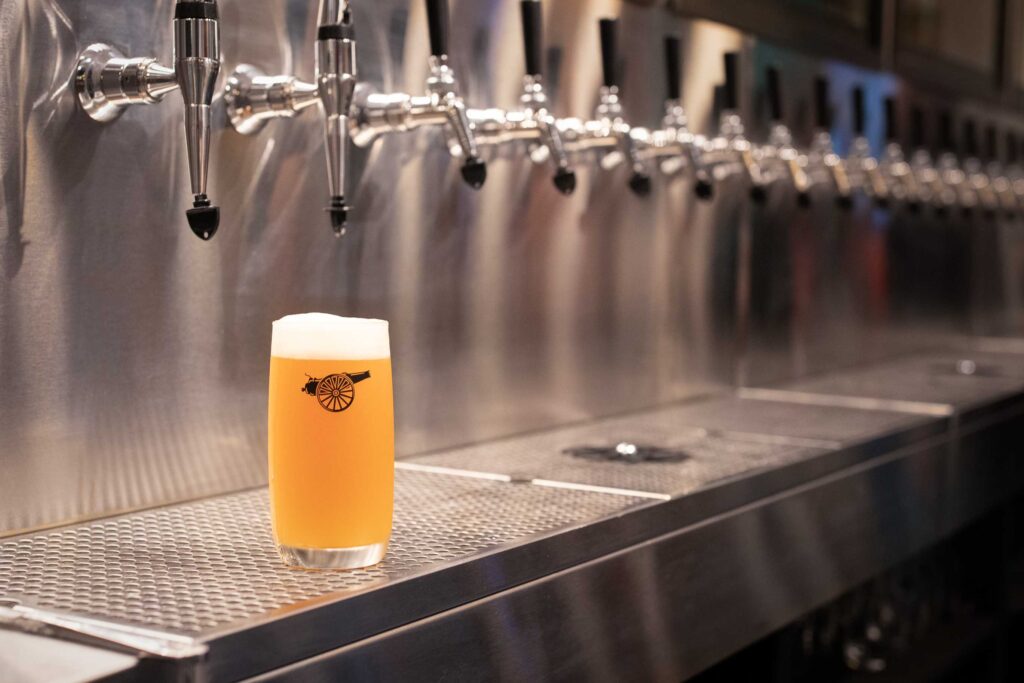 What Are Some Inspirations That Motivate You in Your Day-To-Day Life?
There are three internal quotes referenced frequently at Castle Island that have become Adam's largest motivators.
1. Be excellent to each other. This is what drive's the Company ethos, Adam explained. It's a quote from Bill and Ted's Excellent Adventure, the classic movie from the early 90s. As a philosophy student in college, Adam believes that we're all here to share the experience of being human and there's something to be said for treating other people in a humanistic way. Beer helps to have this leveling effect.
2. Have a good time all the time. Courtesy of the 1980s cult comedy, This is Spinal Tap.
3. If you're not proud of it, don't ship it. This stems from a sign hanging above the loading dock at the brewery, installed by the previous owner "We've kept that sign in place as a link to the excellence that Castle Island focuses on so much."
What Challenges Did You Face?
When Adam founded Castle Island Brewery in Massachusetts, they were given license number 138 – given sequentially. Today, there are over 220 licensed breweries in Massachusetts, representing a near doubling in breweries. With this ever-growing competition, Adam expresses his desire to continue to "step up their game on both the quality and marketing side, in addition to working with their distributors and wholesale partners to figure out what brands they should be emphasizing."
Connect with the Gesmer team for your business!
Where Do You See Castle Island In 3-5 Years?
"Number one, I think we would love to be expanding our distribution footprint. Right now, you can find our beer throughout Massachusetts and Rhode Island. We'd love to be expanding throughout New England in the next three to five years.

Beyond that, I would love to continue to develop our team. We hired a few seasoned people, but for the most part, a lot of our people came in pretty green to the beer industry. We want to spend a lot of time developing them as individuals and developing their careers."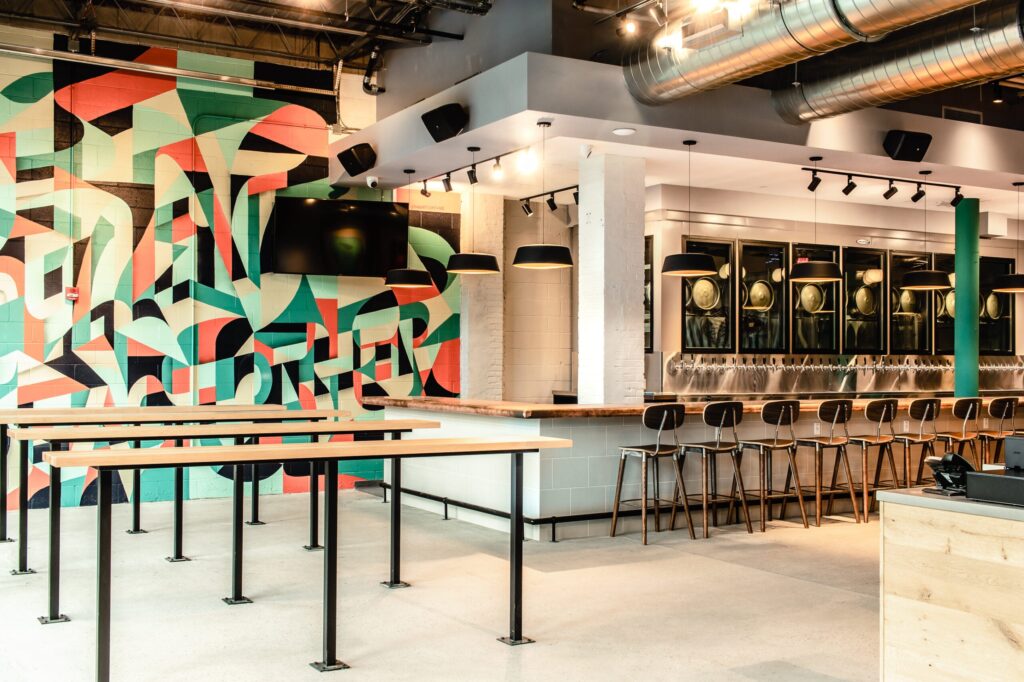 What Is Some Advice You Can Offer to Other Entrepreneurs?
Adam continued to share, "One piece of advice I got from Gesmer's own Steve Snyder. This was very early on before we had even opened our doors…. before we had even signed a lease. And the advice was, 'starting your own business involves a lot of highs and a lot of lows'. And you're tempted to celebrate the highs and it can be tempting to let the lows get the better of you. Try to maintain an even keel."
Adam explained that what this does is create an emotional roller coaster where if you go on that ride and you experience the extreme highs and the extreme lows, you're going to burn yourself out. So as painful as it is, sometimes you've got to find a way to not let the lows hurt you as much. You do want to celebrate the highs, but you gotta be mindful of how you do it so that you can manage in the middle.
The second piece of advice Adam shared was, "…from one of our investors, who is a very successful entrepreneur himself. And it's simple, but a lot of people forget it, and it's to never give up".
"There's always a new roadblock. There's always a new unforeseen challenge. It doesn't matter what your business is, and you cannot let those stop you. It's all about having grit, keeping one foot in front of the other and just never stopping."
How Important Are Your Advisors to You and Your Business?
For a small business, it's about staying lean. "Castle Island has to operate in a lean fashion", Adam explained, "Having the right partners, whether it's an attorney or a CPA or an outside HR firm is incredibly important. "We look at them as an extension of our own company, not as transactional service providers, but rather as our own legal, HR and finance departments."
To the Castle Island team, the more their service providers are treated like internal business partners and not external service providers, the more value can be gained from those relationships.
What Value Has Gesmer Updegrove Provided Your Company?
"From a business perspective, we've also loved our relationship with Gesmer," Adam shared, "…because not only is all the technical legal stuff taken care of, but we know that we have people we can pick up the phone and call for advice on a unique challenge that really may not be legally related. They've also got an incredibly well plugged-in network. So anytime we've needed access to someone in a far-out field or looking for an introduction to someone we don't know but want to know, they've been awesome in helping us refer to those people."
Why Go with Gesmer?
"Steve Snyder brought us into the firm. I got a lot of great advice from him and we had a unique legal challenge. I mentioned it to him. He said, let me connect you with one of our partners here. And really, what we loved about it was the level of service, the responsiveness and the professionalism that we're getting. For a relatively small firm, they have the power of a large firm, but at the cost of a small firm. And for a small business like ours, that's been huge. So that was a big factor in us deciding that Gesmer was going to be the right firm for us."
Check out some of our latest publications.