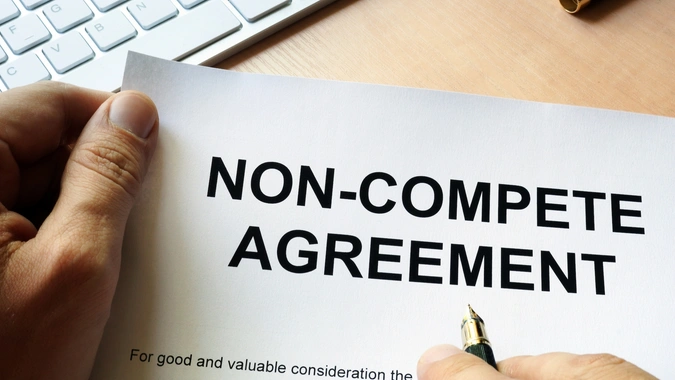 On January 5, 2023, the Federal Trade Commission ("FTC") issued a notice of proposed rulemaking – Non-Compete Clause Rulemaking (the "Notice") – that proposes a federal rule prohibiting the use of non-compete clauses, generally making the prohibitions adopted by a few states, like California, apply nationally. A non-compete clause is a type of restrictive covenant used in employment or contractor agreements that prevent the restricted party from working with a competing business, or starting a competing business, for a certain period of time and/or within a certain geographic boundary following termination of the employment contract. Employers justify using non-compete clauses to protect trade secrets and other valuable intellectual property such as processes, methods, and business plans that exist in a restricted party's mind from leaving the business for benefit of competitors.
The Notice is the FTC's first step towards one of the Biden Administration's policy goals of promoting competition set forth in its Executive Order on Promoting Competition in the American Economy (the "Executive Order"), which outlines broad measures across the federal administrative government to promote competition, including specific measures for the FTC to adopt. Adopting this agenda had previously been stalled by the deadlock stemming from the failure of Congress to confirm the presumed tie-breaking vote of Alvaro M. Bedoya; now that Mr. Bedoya has been confirmed, there is a likelihood that we will see additional rulemaking efforts to further the items set forth in the Executive Order above.
However, the FTC's proposed rule still has several hurdles to go through before it becomes a final, enforceable rule, including publication in the federal register, the commencement of the notice-and-comment period, and publication of the final rule. The Notice has sparked comments from organizations, such as U.S. Chamber of Commerce stating, the "outright ban [of] non-compete clauses in all employer contracts is blatantly unlawful." The Executive Order also includes the objective to address "unfair data collection and surveillance practices," an objective which the U.S. Chamber of Commerce favors as it previously requested Congress address the patchwork of state enacted privacy laws. Given this apparent alignment on privacy, it is feasible that the U.S. Chamber of Commerce and other business parties would back a limited version of the non-compete clause prohibitions in conjunction with a national privacy law, thereby reducing privacy compliance costs and litigation risks for businesses under the 50 state patchwork of rules.
In addition to groups like the U.S. Chamber of Commerce, employers seeking to enforce their existing noncompetition clauses may potentially file suit against the FTC for lack of statutory authority to ban non-compete clauses, further stalling the adoption and ultimate enforcement of the FTC's prohibitions. Therefore, while it is too early to tell exactly how this notice of proposed rulemaking will affect employers or when, it is not too early to start thinking about other ways to protect trade secrets and other valuable, intangible business assets.
Curious about Non-Compete Agreements? Reach out to us :
Contact Us FormFirst Name *Last Name *CompanyEmail *Comment or Message *Submit
The Notice (but notably absent from the rule itself) states that "the definition of non-compete clause would generally not include other types of restrictive employment covenants—such as non-disclosure agreements ("NDAs") and client or customer non-solicitation agreements" and so in anticipation of this rule (or a variation) being adopted, businesses are encouraged to revisit their use of NDAs and non-solicitation agreements.
An NDA is a binding contract that establishes certain information as confidential and requires the parties to keep that information confidential. NDAs are widely used not just within the employer-employee context, but can also bind businesses to confidentiality agreements before discussing possible business partnerships or joint ventures. A well-drafted NDA appropriately defines what information is confidential, how parties should treat that confidential information, outlines any exclusions and processes before disclosure of confidential information, and remedies in case of breach. The same agreement can be put into place with respect to employees of the business. The Uniform Trade Secrets Act ("UTSA"), and the majority of state adopted variants, requires that a party seeking to protect against misappropriation of trade secrets take "efforts that are reasonable under the circumstances to maintain [the trade secret's] secrecy." Consistent use of NDAs and IT security measures to protect trade secrets can help businesses meet this requirement of the UTSA and are therefore recommended, irrespective of FTC rulemaking or state law on non-compete agreements.
In addition to the use of NDAs, businesses should consider the use of a customer- and/or an employee-non-solicitation agreement. Non-solicitation agreements prevent the departing employee from poaching or recruiting current customers or employees of the former employer. Sometimes when an employee leaves an employer, the employee may want to take their clients or other employees with them to the new business. Non-solicitation agreements help protect the former employer's business continuity by preventing their existing customers and other employees from leaving for a competing business.
An invention assignment agreement (which is often part of the non-disclosure and non-solicitation agreement) will ensure that the work product, including copyright, patent, and other intellectual property rights, developed by an employee, are assigned to and owned by the company prior to the departure of that employee.[1] A strong invention assignment agreement will encompass all types of intellectual property, including trade secrets, and even know-how and ideas created or learned by the employee while employed by the company.
Each of these agreements and clauses can be used in employment contracts to protect an employer's interests, even if the FTC's proposed rules were to ban all non-compete clauses outright.
Finally, for the time being in Massachusetts, noncompetition clauses still remain "a valuable and important tool in protecting a company's competitive advantage," as Gesmer Partner Jason Armiger writes in the article "Should Massachusetts Companies Use Non-Competition Agreements?" For businesses with employees in California and other states where non-competes and/or non-solicitation agreements cannot be enforced, businesses should consistently implement and enforce NDAs and invention assignment agreements.
Gesmer Updegrove attorneys stand ready to guide and assist you in implementing non-compete agreements, non-solicitation agreements, NDAs and other mechanism to protect your company's intellectual property. To learn more about this proposed rule, noncompetition clauses, and anything else mentioned above, please do not hesitate to reach out to us.
---
[1] State law may already produce this result, however, such an agreement would provide additional protections for the business, such as the ability to sign instruments of ownership or assignment as power of attorney for an uncoorperative or unavailable employee or contractor.


If you have any questions or want to discuss any non-compete related issues please contact Dallas Mosier, Rohan Vakil, or Lee Gesmer below.